In PBCWE, unique capacity building and training modules were developed and completed based on consultation and experience working with our member firms, as well as a "response" to the needs of the Philippine business sector. With these programs in place, we put value in the human aspect of work, emphasizing that "soft" skills are equally important as technical skills.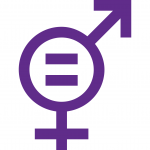 The Gender 101 Module is an introduction to the basic gender concepts for a holistic view of gender equality. The module also aims to discuss the importance of implementing and promoting it within the organisation, linking it as a key element to business success.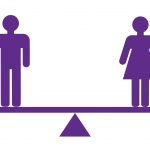 Workplace Gender Equality & Women's Economic Empowerment
The core concepts of Workplace Gender Equality and Women's Economic Empowerment provide practical context to how these are applied in the organizations. The importance of the business case for gender equality is further discussed in this module.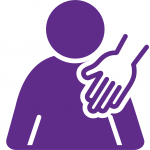 #ItsNotOkay Anti-Sexual Harassment in the Workplace
In partnership with SPARK! Philippines, the #ItsNotOkay Anti-Sexual Harassment in the Workplace (ASH) Module and Manual was developed to provide companies with the information, policies, and current laws to address and prevent sexual harassment in the workplace.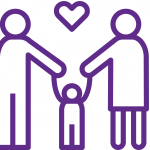 Family Leadership Program
The Family Leadership Module was co-developed with the Magsaysay Group of Companies with the objective of helping employees translate their personal visions into collective family strategies, creating supportive and organized "home teams." The module employs gender equality concepts to ensure genuine collaboration among family members.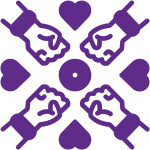 Leaders and human resource (HR) managers need to understand the importance of establishing and maintaining an inclusive corporate culture and the benefits of integrating gender equality into the organisation's strategic vision and priorities.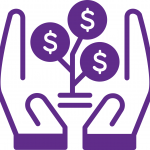 Financial Literacy Series
In partnership with Insular Life, the Financial Literacy training program provides employees with basic personal financial management and equip them with the knowledge to make sound financial decisions in various stages of their professional life. The module comes in three parts: Basic Financial Literacy, Investment Planning, and Estate Planning. Know more about InLife Sheroes here.
Organisational Effectiveness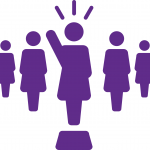 Engaging senior leaders and HR managers to build their knowledge and understanding of how to build organisational culture with a gender lens and ensure the strategic objectives of the organisation are aligned to gender equality and inclusion and provide the practical tools and mechanisms to implement the mainstreaming of gender throughout the organisational culture.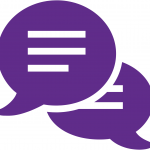 Gender Equality for Corporate Communications
In partnership with EON Engage, the Gender Equality Manual and Module for Corporate Communications revisits companies' internal and external communication platforms and uses gender-sensitive language in all forms of communication.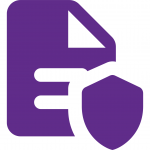 Policy Review and Enhancement with a Gender Lens
In partnership with Ateneo CORD, the Policy Review and Enhancement with a Gender Lens Module explains the value of gender equality key concepts and its challenging and enabling factors to the organisation. It focuses on the importance and process of policy making and reviewing organizational policies with gender equality in mind.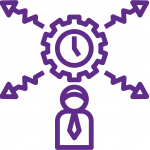 Flexible Working Arrangement Toolkit
Flexible working is a practice that enables employees, their colleagues and leaders to proactively design ways of working that combine time, place and technique for high performance. Given this definition, this overview of FWA aims to enable the HR, operation managers and line supervisors to assess and enhance their current FWA policies and practices.