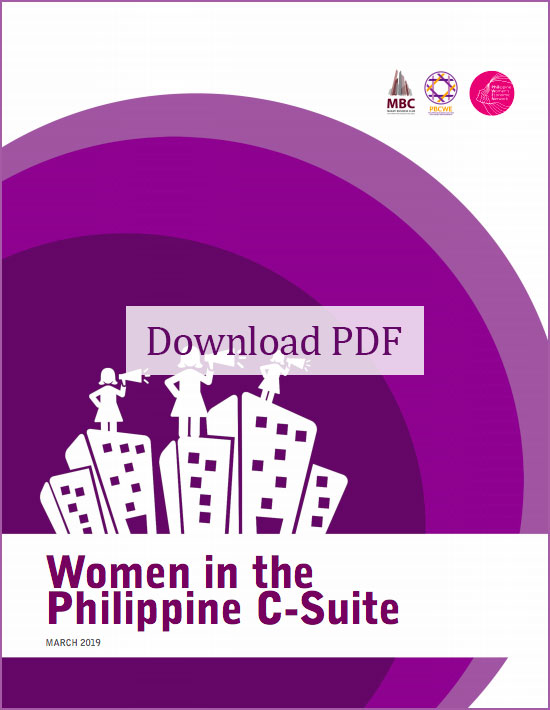 Philippine Business Coalition for Women Empowerment (PBCWE) and the Philippine Women's Economic Network (PhilWEN) in partnership with the Makati Business Club (MBC), release this study looking at the state of women's participation in the Philippine C-Suite. The study, "Women in the Philippine C-Suite", focuses on the mid-managers, both male and female, of 129 top Philippine corporations to provide a better understanding on why the number of women dwindles as corporate rank go higher.
This report explains the 4 key interplaying factors – individual, family, corporation culture and societal pressures – that puts a pressure to the rise of women in the corporate ladder. This report also offers insights from CEOs who are leading the women leadership advocacy, as well as offers recommendations for companies to consider to improve gender diversity in their workplaces.
Download the full paper here.